Home
›
General gameplay discussions
Sandbox tweaks - my first mod
diomidov
Member
Hi everybody!
First of all, sorry for possibly posting in the wrong subforum. There doesn't seem to be one for mod releases. Probably because there aren't that many mods for CS yet. Or maybe it's the other way around. Or maybe it's just a coincidence.
Features
This mod creates a new gamemode, that very closely resembles Sandbox, but has a couple of extra features:
Mines. This is based on Commander Bones's steam guide . There is no limit on the number of workers that can use work at a mine.

Spawning creatures. You can use buttons on the left side of the screen to spawn creatures. You can either add them to your own faction (you can control them) or to Corrupted faction (and they attack your crystal and/or units automatically). You can also choose if you want to spawn them exactly at your cursor, or with a random offset (useful when spawning large hordes).

Screenshots
A mine with 5 workers in it, and a player-controlled biftron: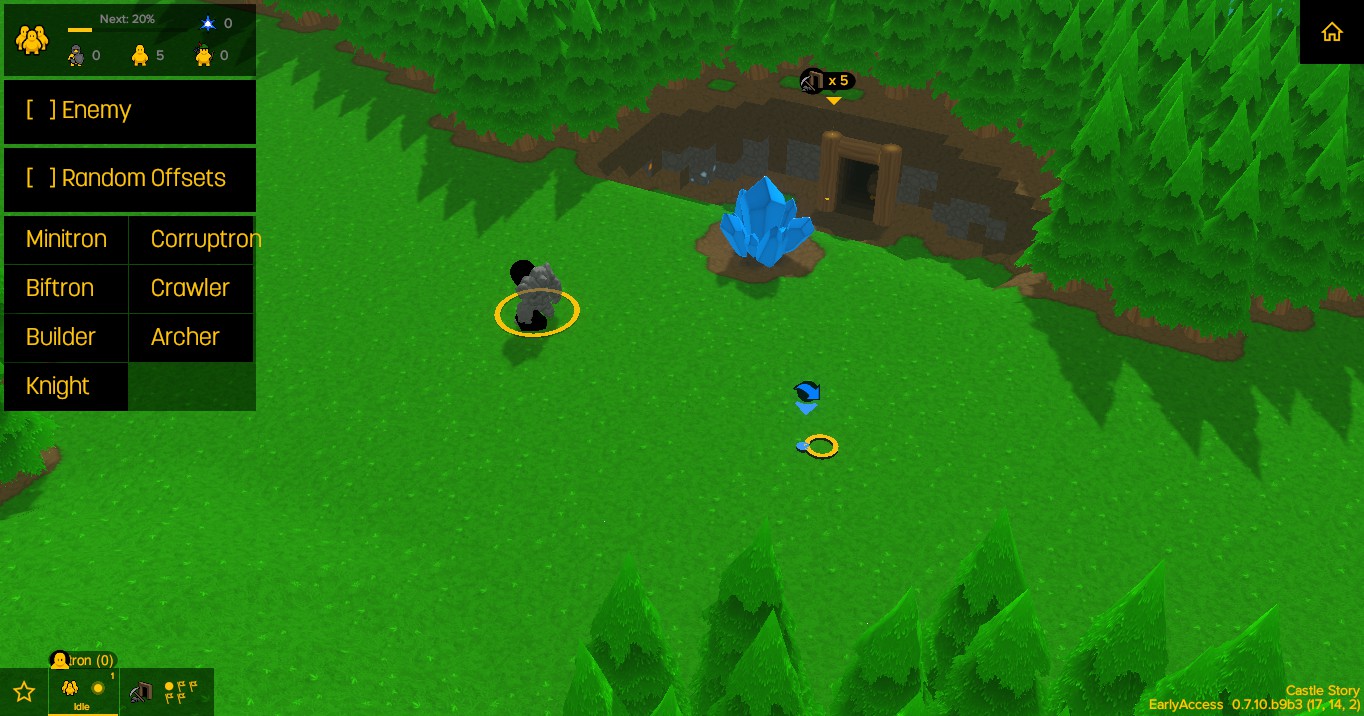 10 knights vs 10 knights: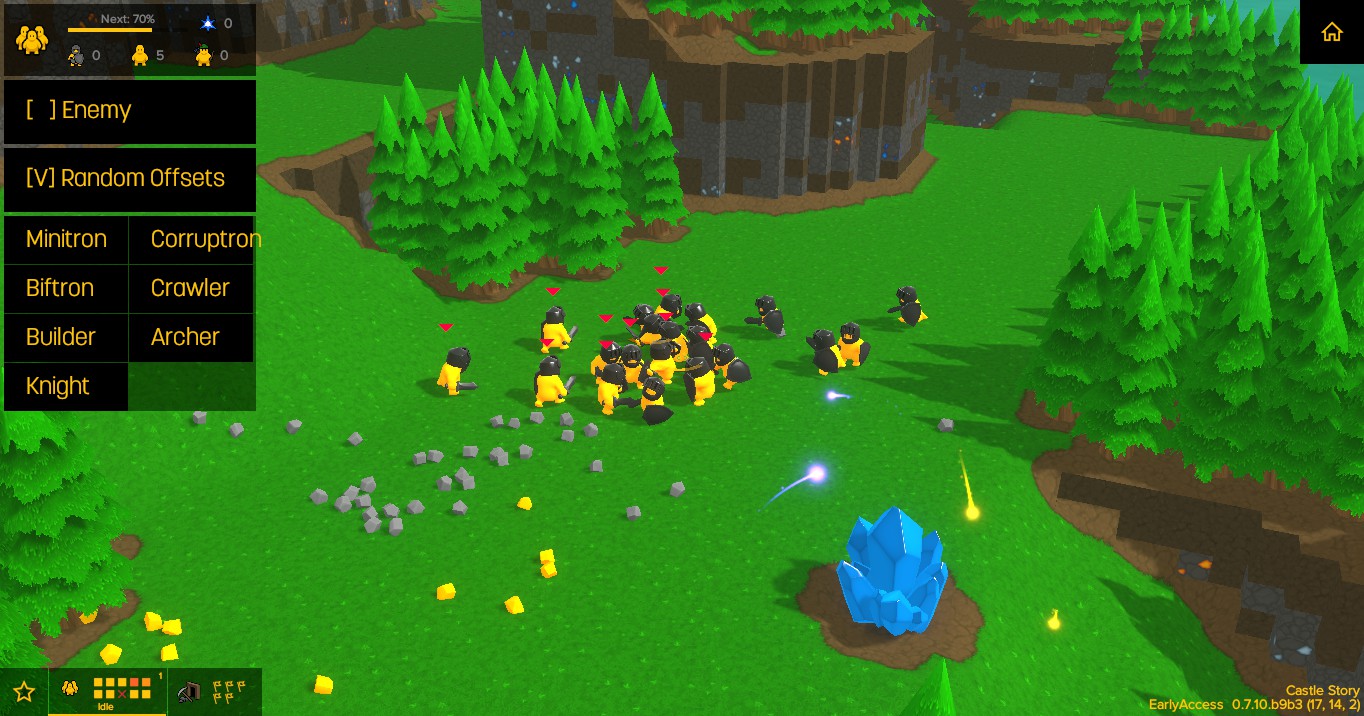 Installation
Download the zip archive at the bottom of this post.

Unzip it into .../Castle Story/Info/Lua/Gamemodes. The file structure should look like this:

Gamemodes
  ...
  sandbox
    meta.json
    ...
  sandboxplus
    Presets
      Default.json
    meta.json
    clientside.lua
    serverside.lua
    io.lua
    config.lua
    ...

Start a new singleplayer game in "Sandbox+" mode.

Have fun!

Known issues
Sometimes the spawn buttons just disappear. I have no idea what's causing this. Saving and reloading the game usually fixes this.

Multiplayer is not supported yet