Home
›
Community challenges!
Mapping Challenge - The Rocky Canyons!
Shatojon
Administrator
The Results: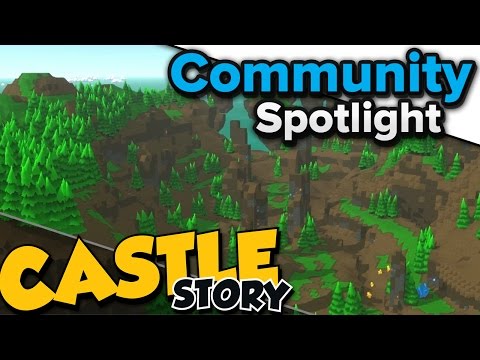 Laaaaaaaaaadies, gentlemen and Bricktrons! 0.7 has introduced a brand new world editor and according to the community's reaction, it's the best thing after poutine (sorry sliced bread fans, nothing will ever dethrone poutine.
Plenty of awesome maps have been shared on the forums already and it's time to pit all of you cartographers with a community challenge!
We're hence happy to announce our very first of, hopefully many Mapping Challenges.
Today's challenge: The Rocky Canyons!
It'd be interesting to see what sort of gameplay would come out of a map with sharp elevations and deep ravines, not too dissimilar to our official map, Stepping Stones, but more of an equal-grounds start. It's going to be tricky balancing a map where some players might start high and others might start low – or should the players all start at the same elevation and race for a vantage point? It's up to how you'll build this world!
We're looking for something rocky and sharp! Grass and vegetation should be sparse. Keep in mind that building bridges to close gaps is an interesting tactic, it's usually better to make it optional on Castle Story, otherwise Corruptrons won't be able to reach certain areas. Natural bridges are good for that.
How to participate?
Easy peasy.
- Create a map from scratch using 0.7.*'s World Editor. This means no working off an existing map!
- Save your map and attach it to a comment on this thread.
Click here for an article on how to share maps.
- Be sure to include images of your map in your comment!
- Your map should not contain any constructions (bricks, doors, etc.) – only the virgin world you created, untouched by Bricktrons!
- Your map must be playable on at least Conquest or Invasion. To make sure it meets that requirement, check the MODES button in the World Editor, at the bottom left. Its icon is a sword.
- Deadline: Monday 25th of July 2016 at 13:00 EST.
Now go boot up that World Editor!
This discussion has been closed.